Metasurfaces, which are the two-dimensional counterparts of metamaterials, have demonstrated unprecedented capabilities to manipulate the wavefront of electromagnetic waves in a single flat device. Despite various advances in this field, the unique functionalities achieved by metasurfaces have come at the cost of the structural complexity, resulting in a time-consuming parameter sweep for the conventional metasurface design. Although artificial neural networks provide a flexible platform for significantly improving the design process, the current metasurface designs are restricted to generating qualitative field distributions. In this study, we demonstrate that by combining a tandem neural network and an iterative algorithm, the previous restriction of the design of metasurfaces can be overcome with quantitative field distributions. As proof-of-principle examples, metalenses predicted via the designed network architecture that possess multiple focal points with identical/orthogonal polarisation states, as well as accurate intensity ratios (quantitative field distributions), were numerically calculated and experimentally demonstrated. The unique and robust approach for the metasurface design will enable the acceleration of the development of devices with high-accuracy functionalities, which can be applied in imaging, detecting, and sensing.
Fluorescence microscopy is a powerful tool for scientists to observe the microscopic world, and the fluorescence excitation light source is one of the most critical components. To compensate for the short operation lifetime, integrated light sources, and low excitation efficiency of conventional light sources such as mercury, halogen, and xenon lamps, we designed an LED-integrated excitation cube (LEC) with a decentralized structure and high optical power density. Using a Fresnel lens, the light from the light-emitting diode (LED) was effectively focused within a 15 mm mounting distance to achieve high-efficiency illumination. LEC can be easily designed in the shape of fluorescence filter cubes for installation in commercial fluorescence microscopes. LECs' optical efficiency is 1–2 orders of magnitude higher than that of mercury lamps; therefore, high-quality fluorescence imaging with spectral coverage from UV to red can be achieved. By replacing conventional fluorescence filter cubes, LEC can be easily installed on any commercial fluorescence microscope. A built-in LEC driver can identify the types of LEDs in different spectral bands to adopt the optimal operating current and frequency of pulses. Moreover, high-contrast images can be achieved in pulse mode by time-gated imaging of long-lifetime luminescence.
Wafer-level mass production of photonic integrated circuits (PIC) has become a technological mainstay in the field of optics and photonics, enabling many novel and disrupting a wide range of existing applications. However, scalable photonic packaging and system assembly still represents a major challenge that often hinders commercial adoption of PIC-based solutions. Specifically, chip-to-chip and fiber-to-chip connections often rely on so-called active alignment techniques, where the coupling efficiency is continuously measured and optimized during the assembly process. This unavoidably leads to technically complex assembly processes and high cost, thereby eliminating most of the inherent scalability advantages of PIC-based solutions. In this paper, we demonstrate that 3D-printed facet-attached microlenses (FaML) can overcome this problem by opening an attractive path towards highly scalable photonic system assembly, relying entirely on passive assembly techniques based on industry-standard machine vision and/or simple mechanical stops. FaML can be printed with high precision to the facets of optical components using multi-photon lithography, thereby offering the possibility to shape the emitted beams by freely designed refractive or reflective surfaces. Specifically, the emitted beams can be collimated to a comparatively large diameter that is independent of the device-specific mode fields, thereby relaxing both axial and lateral alignment tolerances. Moreover, the FaML concept allows to insert discrete optical elements such as optical isolators into the free-space beam paths between PIC facets. We show the viability and the versatility of the scheme in a series of selected experiments of high technical relevance, comprising pluggable fiber-chip interfaces, the combination of PIC with discrete micro-optical elements such as polarization beam splitters, as well as coupling with ultra-low back-reflection based on non-planar beam paths that only comprise tilted optical surfaces. Based on our results, we believe that the FaML concept opens an attractive path towards novel PIC-based system architectures that combine the distinct advantages of different photonic integration platforms.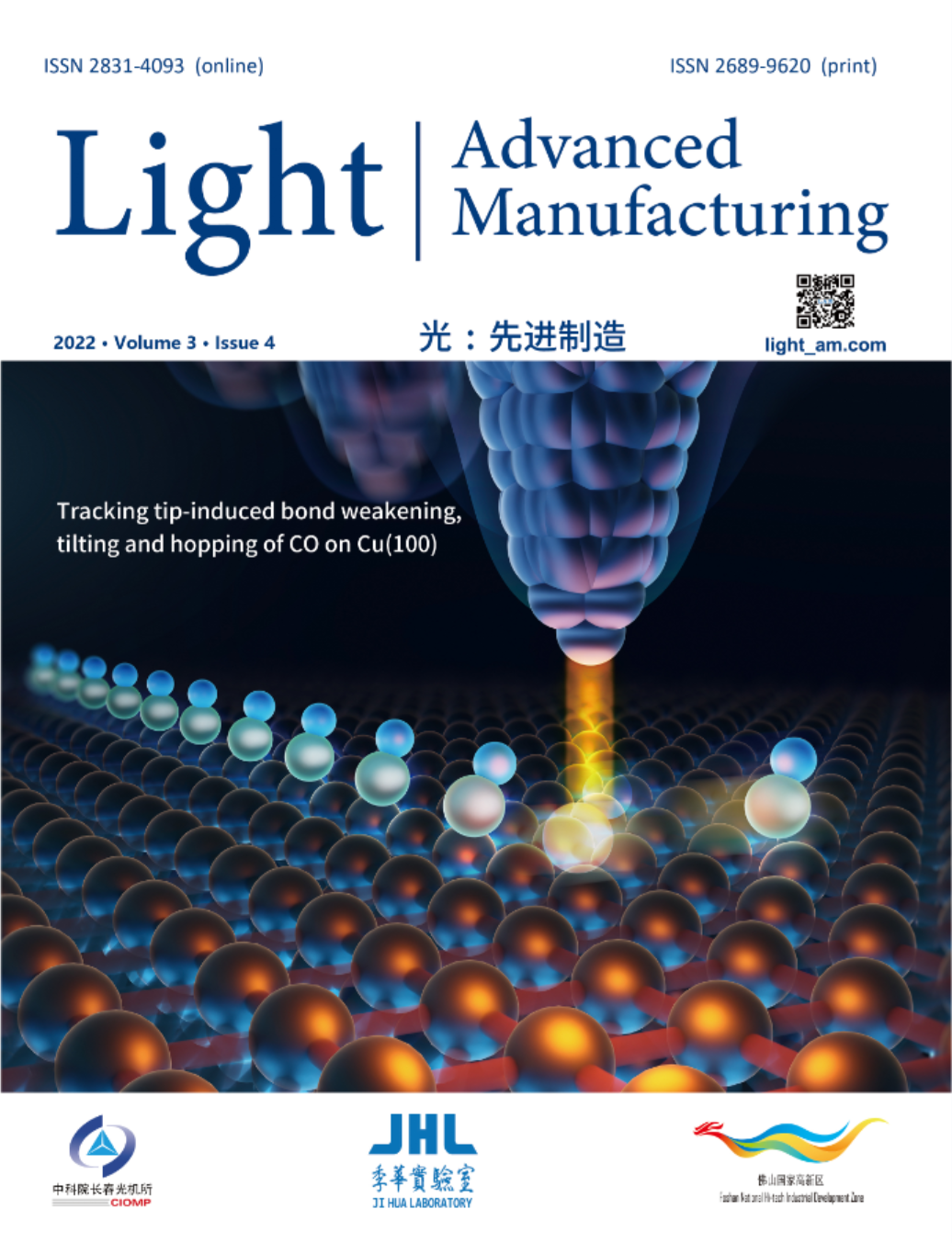 ISSN 2689-9620 EISSN 2831-4093

Diamond Open Access