View by Category
Sensors are widely used to acquire biological and environmental information for medical diagnosis, and health and environmental monitoring. Graphene is a promising new sensor material that has been widely used in sensor fabrication in recent years. Compared with many other existing graphene preparation methods, laser-scribed graphene (LSG) is simple, low-cost, environmentally friendly, and has good conductivity and high thermal stability, making it widely used in the sensor field. This paper summarizes existing LSG methods for sensor fabrication. Primary LSG preparation methods and their variants are introduced first, followed by a summary of LSG modification methods designed explicitly for sensor fabrication. Subsequently, the applications of LSG in stress, bio, gas, temperature, and humidity sensors are summarized with a particular focus on multifunctional integrated sensors. Finally, the current challenges and prospects of LSG-based sensors are discussed.

Surface-enhanced Raman scattering (SERS) techniques have rapidly advanced over the last two decades, permitting multidisciplinary trace analyses and the potential detection of single molecules. This paper provides a comprehensive review of recent progress in strategies for the fabrication of highly sensitive SERS substrates, as a means of achieving sensing on the attomolar scale. The review examines widely used performance criteria, such as enhancement factors. In addition, femtosecond laser-based techniques are discussed as a versatile tool for the fabrication of SERS substrates. Several approaches for enhancing the performance of SERS sensing devices are also introduced, including photo-induced, transient, and liquid-interface assisted strategies. Finally, substrates for real-time sensing and biological applications are also reviewed to demonstrate the powerful analytical capabilities of these methods and the significant progress in SERS research.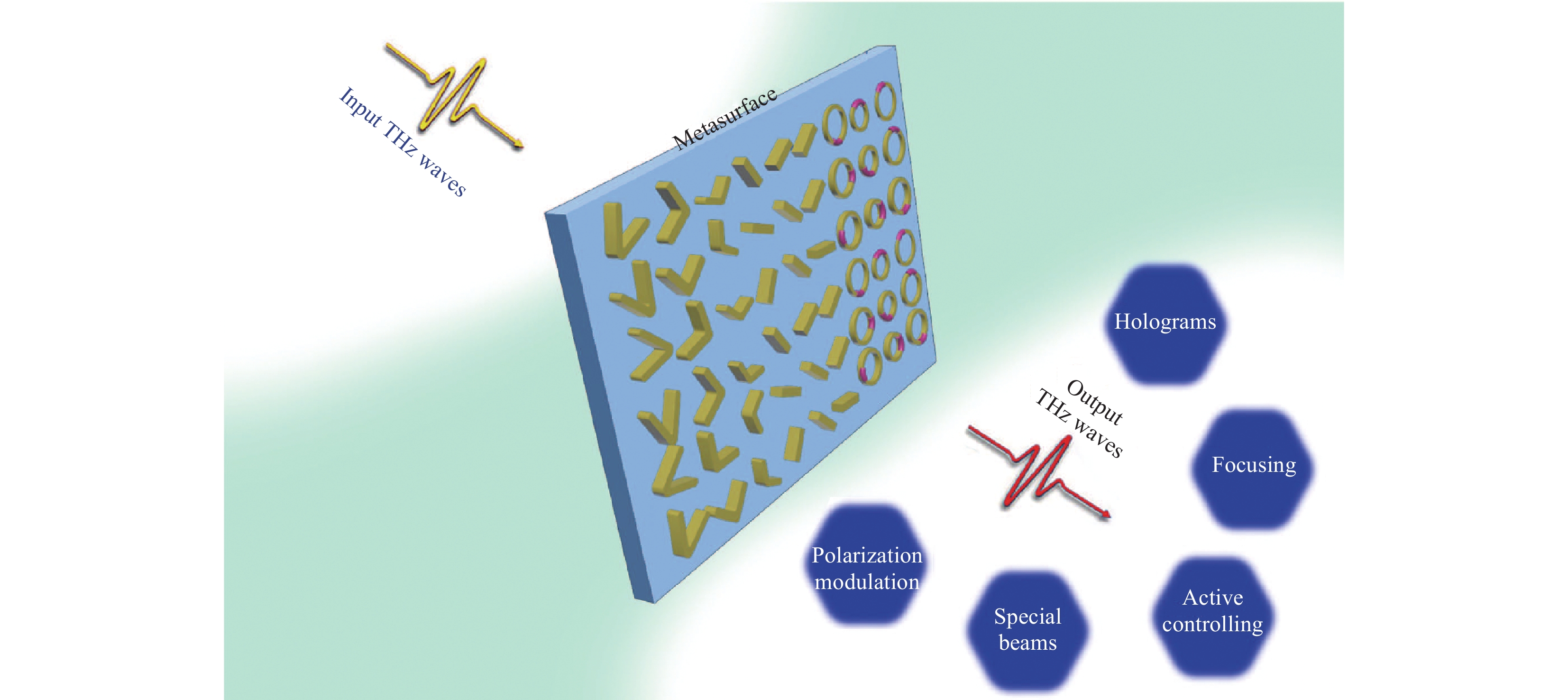 Terahertz (THz) science and technology have attracted significant attention based on their unique applications in non-destructive imaging, communications, spectroscopic detection, and sensing. However, traditional THz devices must be sufficiently thick to realise the desired wave-manipulating functions, which has hindered the development of THz integrated systems and applications. Metasurfaces, which are two-dimensional metamaterials consisting of predesigned meta-atoms, can accurately tailor the amplitudes, phases, and polarisations of electromagnetic waves at subwavelength resolutions, meaning they can provide a flexible platform for designing ultra-compact and high-performance THz components. This review focuses on recent advancements in metasurfaces for the wavefront manipulation of THz waves, including the planar metalens, holograms, arbitrary polarisation control, special beam generation, and active metasurface devices. Such ultra-compact devices with unique functionality make metasurface devices very attractive for applications such as imaging, encryption, information modulation, and THz communications. This progress report aims to highlight some novel approaches for designing ultra-compact THz devices and broaden the applications of metasurfaces in THz science.